Capabilities
TWS has a proven track record in innovative construction projects, best showcased in one of our major infrastructure projects, Goulburn Mulwaree Council Effluent Reuse system.
Our office and workshop facility is located in Blayney Industrial Estate, including Waste water / Potable Water pump testing facilities, full workshop facility, Electrical wholesale store, Industrial / Commercial / Agricultural / Fitting mechanical shop. We offer 24 hour breakdown service to other industry including mining, construction, industrial and Government agencies.
We have our own CCTV equipment suitable for pipes up to 600mm / submergence to 60m pressure for sewer / borefield analysis. We have specialist MDPE/ HDPE pipe welding equipment with trained / certified technicians. We have expanded our construction capacity with small scale specialist excavation equipment and Concrete coreholing to 500mm diameter.
We have experienced staff in design, construction, and operating and monitoring water infrastructure – We were principal contractors in the Kangaloon Borefield (Southern Highlands) project for Sydney Catchment Authority (SCA) constructing and then permanently monitoring 8 pump stations for over 12months and daily logs of river flows / bore site flow rates / water quality analysis for the highly publicised project including dealing with protestors and adjoining landholders. We were then responsible for the site disestablishment and meeting strict environmental checks for rehabilitating all areas of the 5km temporary pipeline / bore sites.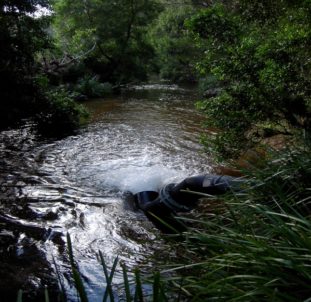 TWS was contracted for both electrical and mechanical maintenance at the Lake Cowal Gold Mine (West Wyalong) and carried out significant bore testing and installation / rectification on the highly sensitive extremely saline dewatering borefield (25 bores with Native Title restrictions / water quality and waste conditions / security relations).
We have carried out substantial pumping, mechanical, and irrigation projects throughout NSW including the bore head town water pump station at Lightning Ridge (DPWS), installed mechanical pump control equipment and pump stations for Cowra, Orange, Cobar City Councils, Western Plains Zoo Dubbo (DPWS), and Central Tablelands Water. We have been involved in the design & construction of urgent projects for Condobolin Emergency Town Water Supply (Bore Pump station and 2.5km pipeline), Lake Cargelligo Emergency Water Filtration System (4.5Mg/day to remove heavy loading of silt as Lake water source and quality deteriorated).