Background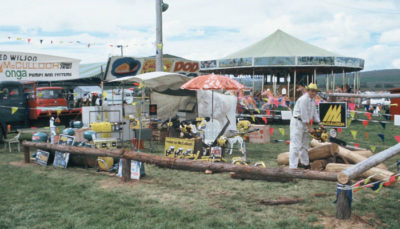 It all begin in 1970's when Ted Wilson made the change from Sydney to the rural lifestyle in the small village of Neville where he established a small rural business with an electrical focus. This quickly grew and a working relationship with Onga Pumps started. As the drought in the 1980's impacted the state of NSW, water resource use became important and a focus on pump technical knowledge and Government work became necessary in water, our relationship with Grundfos commenced.
The 1990's saw the biggest growth and expansion of the business with increasing expertise in sewage pumps and testing, requiring larger workshop premises and increase in staff from four to six.
1998 saw the diversification of the business when Ted's sons, Mark and Rex commenced full time involvement, along with a USA study tour for product development in irrigation and pumping technology advancement, waste water and extended mines and industrial activities. Ted Wilson and Sons further expanded their knowledge and focus on industrial electrical works and irrigation growth.
With the rebranding of the business in 2000, TWS, a team of ten employees, moved to meet the needs of a changing and competitive irrigation industry. With improved staff training in Irrigation Design Certification, they were able to compete in more government and local government work through tendering.
Further focus on commercial and industrial, design, supply and installation, enabled TWS, in 2006 to secure their first largest single project, Buronga Salt Interception Scheme, valued at over $1M. To further develop their civil works experience, TWS obtained third party Quality Assurance certification based on ISO 9001:2000 as well as accreditation to NSW Government OH&S Management System 4th Edition Guidelines by Sydney Water.
TWS grew rapidly from 2008 to 2012, with business consolidation in the water related industry. Further successful tendering achievements in Government / industry / mining contracts saw the completion of larger infrastructure projects of sewage infrastructure for villages, stormwater harvesting and effluent reuse systems.
TWS (Ted Wilson and Sons), as of March 2019, have updated our brand. To reflect the changes of our industry and of ourselves as an evolving business, we have re-branded ourselves as TWSe – "TWS evolution". We remain the same hard working, family owned business, with a growing and equally impressive portfolio of civil infrastructure projects which demonstrate our strong commitment to growth and to continually and consistently deliver quality works both on time and on budget to the highest standard and absolute industry best practice.