Company Profile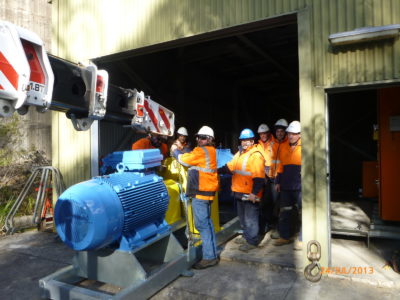 For over 40 years Ted Wilson & Sons has been providing delivery of services for the varying needs of our valued customers. A brief look-back assists us in moving forward, from rural stock and station services, chainsaws and woolpacks, to stock water and pumps. Now through to Sewer & Water Treatment Plants, Surveillance and Control System Integration, with design verification, cutting energy costs with operating strategies, and towards Computational Fluid Dynamics.
We are inspired by a fast-growing market place where technology is needing to stay forefront and driving digital transformation of water and sewer infrastructure. We are seeing our business evolve and diversify, progressively increasing our range of capabilities across the civil infrastructure and construction industry.
Our loyal, and multidisciplinary team strive to think outside the square and adapt to the project needs. Our attention to detail in project planning and management with engineered solutions, have built our reputation for our people, partnerships and performance, founded on mutual trust and respect.
With a recent re-brand to TWS evolution, our new logo is fresh and fluid to reflect our diversity of capabilities and demonstrate our commitment to change and adaptability. We are fuelled by compassionate directness, getting to know and responding to our client's needs, and take pride in technical achievement and industry best practice, in advancing sustainability.
Ted Wilson & Sons remains the identity, our re-brand to TWS evolution is the progression forward. TWS evolution delivers high quality and professional civil infrastructure projects and services – Sewer, Water, Reuse. We deliver these services extending through public sector, commercial, mining and industrial areas, from the source to the final point of delivery.
The TWS evolution team is guided and inspired by our vision to remain a trusted and respected provider of design, engineering and construction, providing a promise of thoroughness in all of our capabilities and beyond.
Our capabilities include:
Pumps & Pipelines
Pumps, Pumping Station, submersible pumps,Pipelines, pipes, rising main, valves, irrigation, HDPE, DICL, STP Fittings
Water Treatment
Filtration, water treatment, sewage, effluent, reuse, gravity sewer, sewerage, aeration, sewer, odour control, leachate treatment, Water Treatment Plants
Public Sector
Public Utilities and Public Sector Related Services
Electrical Systems
Electrical control, Electrical switchboard, Electrical Systems and Lighting and Components and Accessories and Supplies. (In -house)